PeiZen, Inc.
1227 Flynn Road, Suite 302
Camarillo, CA  93012-6212
Phone: (805) 484-2454, FAX: (805) 383-5909
e-mail: hlee@flatmonitors.com
Website:  www.flatmonitors.com
Q-1560-RK
<![if !vml]>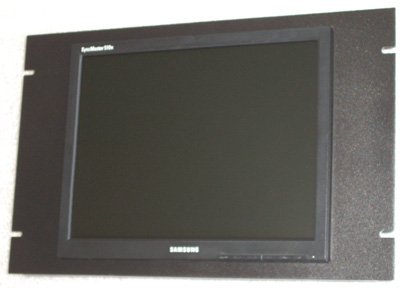 <![endif]>
An easy-to-assemble 7U or 12.25" high 15" TFT LCD rackmount monitor
<![if !vml]><![endif]>

This rackmount kit is specifically designed for the Samsung 510N-2-Black 15" TFT LCD monitor.  Please click on

http://www.flatmonitors.com/samsungmain.html

and then click on the 510N-2-Black hyperlink or photo for more information on this monitor.

This is a very cost effective rackmount display solution.  The total cost of this rackmount monitor can be less than $550.00.